ell, today I wanna go for a little bit more scientific.
We are gonna talk about the Reticular Activating System and Law Of Attraction.
It was being said that this reticular activating system (RAS) is only responsible for certain things:
Our heart beat…
Breathe…
Muscle actions…
Or any body activities without conscious command of our brain.
However, recently scientists had also found out that this reticular activating system has a very specific PURPOSE that control our Life…
It's to sort out whether what information to received by our brain is important and which is not.
Imagine this…
Millions bytes of DATA per second is being filtered by our RAS so that we ONLY receive the information that we need…
… and so we will not get our brain exploded.
In other words, the RAS helps us to focus on what we want…
…for example, our goals, our targets, our dreams and our desires.
So, what the heck does this reticular activating system
and 
law of attraction related
?
One phenomenal function of this reticular activating system is…
…we can transform a focused idea into physical achievement by focusing on things we desire.
And, make it happens for our body and our life.
Doesn't it sound familiar with the idea of Law of Attraction?
You focus on the vibrational-match of what you want or what you wanna be.
Stay in the vibration and the Universe will attract it for you no matter what it is.
Here's the kicker:
There are so many people do not believe in law of attraction but somehow there is a tiny little organ in our brain is doing the same job for us…
Isn't it interesting?
There are just WAYS we can HACK our Reticular Activating System to re-programme our mind…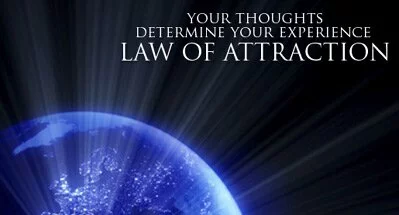 The ONLY question is, how you gonna utilise reticular activating system and law of attraction if they really exist…?
Here's the deal:
No matter it is the RAS or the LOA…
… there is something inside our body or in this Universe someway somehow helping us to get what we want…
The dream house you want to live in…
The dream car you want to drive…
The dream lifestyle you want to have…
Whatever it is, your reticular activating system will take you to the right track to achieve your goal, your dream and your desire…
***
IF YOU KNOW HOW TO COMMAND IT!
***
Here's what I do:
There is one way I use daily to command my RAS.
I spend 15 mins a day (normally the moment I just woke up) to visualise I become the person I want to be.
(If you were in my email list, you will know there is a super duper powerful way I do my visualization.)
Doing the things I want to do.
Living the life I want to live.
Make the money I want to make.
And the most important part is:
***
To FEEL like I am already that person.
***
This is one of the most effective way to command your RAS.
The bottom line is?
Inspiration will flow in and you'll be eager to take actions…
…or it will show up like a coincidence or opportunity…
…or giving you an intuition of reading a blog post like what you are doing now. (Just saying. LOL)
And it is just that simple!
Thanks for stopping by…
I hope you enjoy this article and the information I shared.
If you want to know more about how the Reticular Activating System works, you may want to check my other article: 
How to utilize our Reticular Activating System for goals setting in 2017?
If you are eager to master the Law of Attraction to create your own lifestyle, you may want to check out my free report:
→"5 Untold Mind Tricks To Attract Wealth Instantly"←
P.S. There is a powerful technique called – The A & G Cocktail – which is the fastest manifestation technique I've ever known.
You'll learn about this when you subscribed into my Email list.